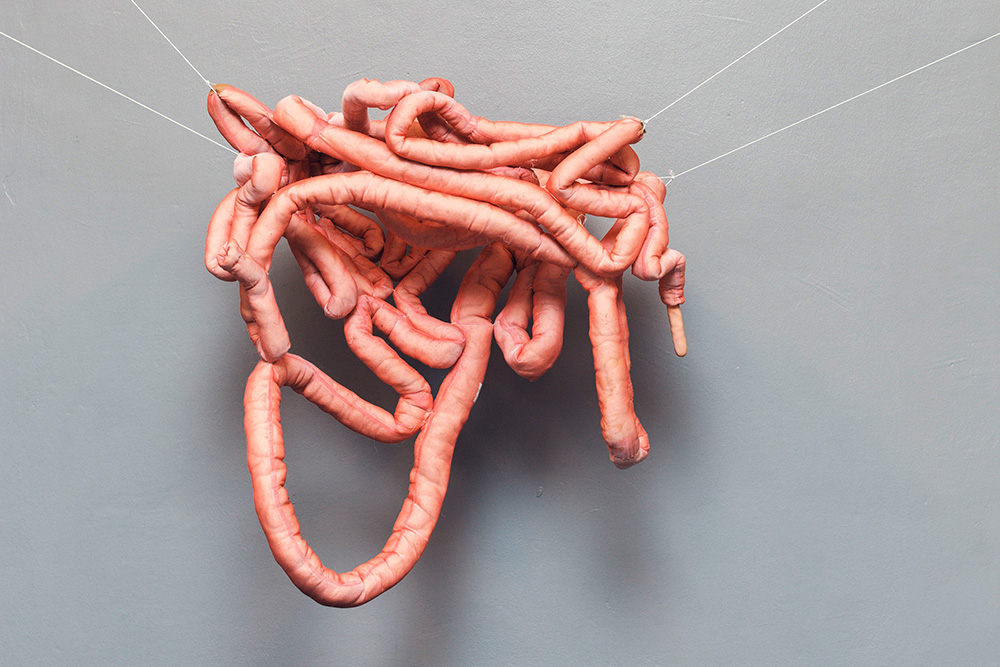 Photo: Anders Lindén
Immunsystemet
The whole world is shit. So far, no one has escaped biological weakness, everyone has withered and died. Everyone also knew that it was going to happen. We want to talk about wellness and illness. And although we enjoy being well we need to think about illness. We are all ill, sometime and somehow. We prefer to see all lives as short and kind of pathetic rather than fantastic miracles. At least at the moment. It is normal to be sick. It is sick to be normal.
Immunsystemet is a performance that in an intimate setting investigates the everyday and ordinary discomforts of the body. It departs from the political history of the body and the back side of well being, highlighting the soft, leaking, vulnerable parts of organic life. Through a personal investigation of the body's insufficiencies and failures it engages with bodily activities and what they represent.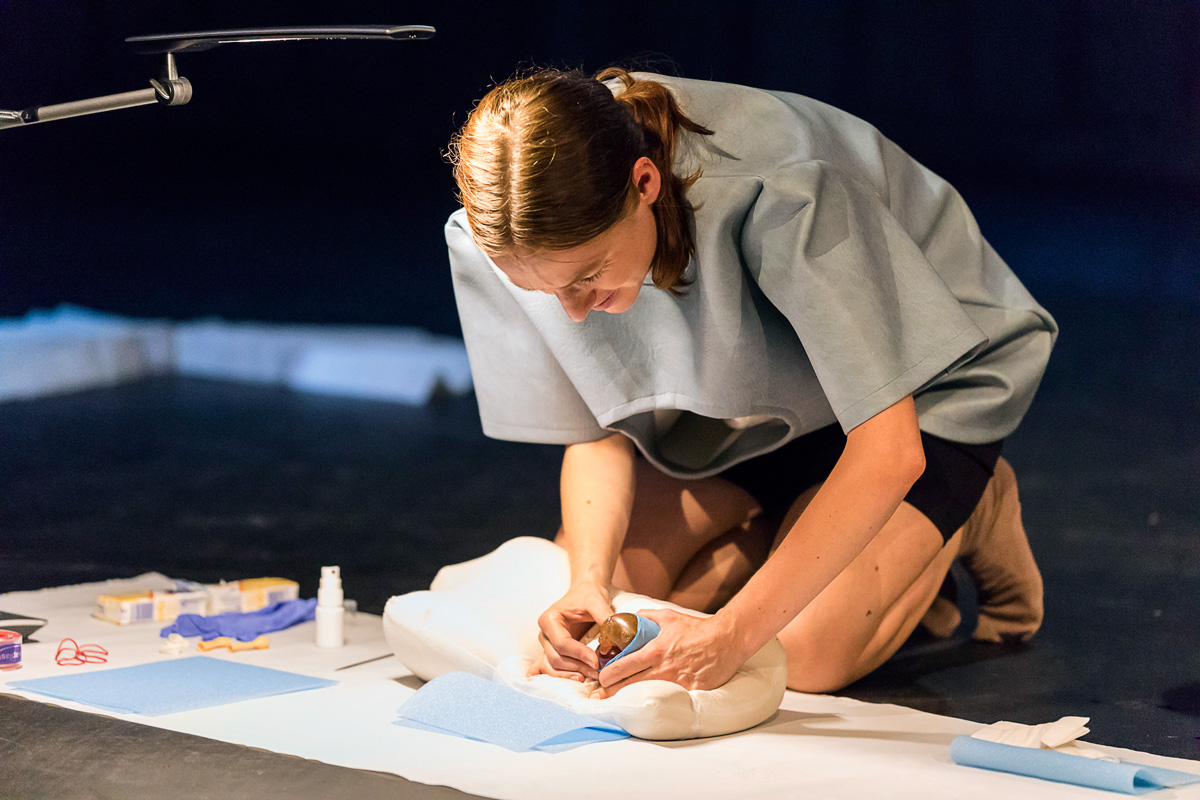 Rosalind Goldberg in Immunsystemet. Photo: Dajana Lothert.
Rosalind Goldberg, Sandra Lolax and Stina Nyberg have been working together since 2008. Their collaboration is built on a shared interest in the body's biological and social constructions, and methods for exploring the murky waters where these reside. They perform a choreographic basic research in how our surrounding, our biology and our lived experiences shape the body and its movements. For each project they reformulate the form of the collaboration and the methods they work with. Together they have completed the projects A Section of Falling (2008), A White Rhythm Section (2009), Weapons of Mass Production (2010) and Fake Somatic Practice (2011). Their work have been presented at Tanztage Berlin, Lofft Leipzig, Schauspielhaus Chemnitz, Schauspielhaus Bochum, Dialog Dance festival in Kostroma Russia, Uferstudios in Berlin, Tou Scene in Stavanger, Moderna Dansteatern and Weld in Stockholm.
Immunsystemet premiered march 2nd 2017 at Mad House, Helsinki.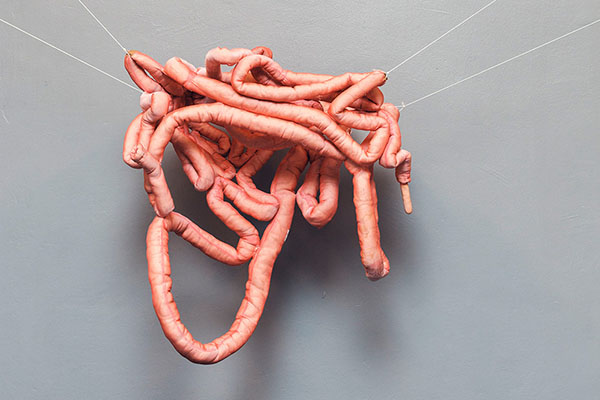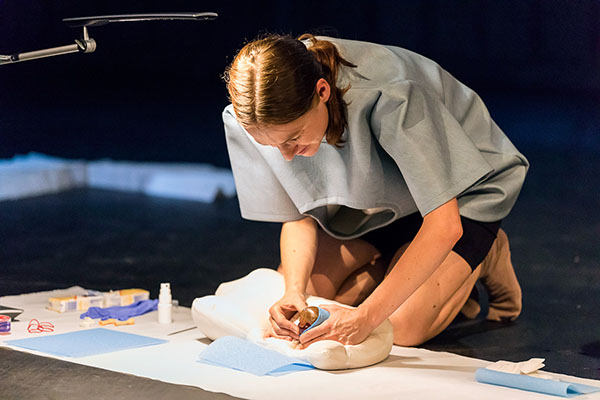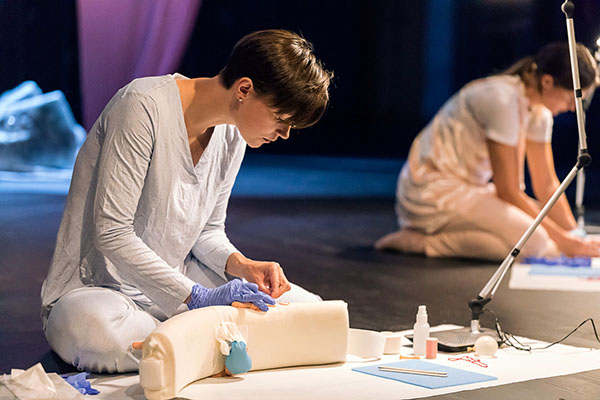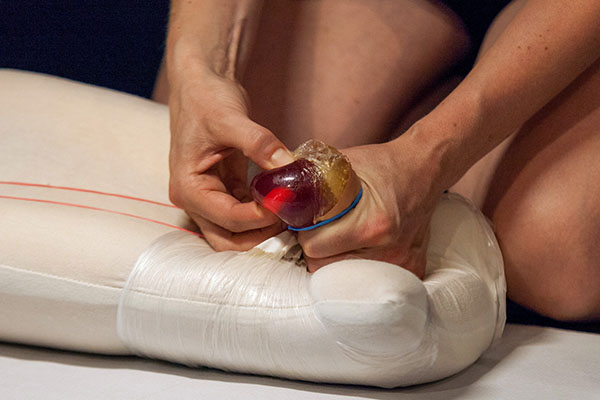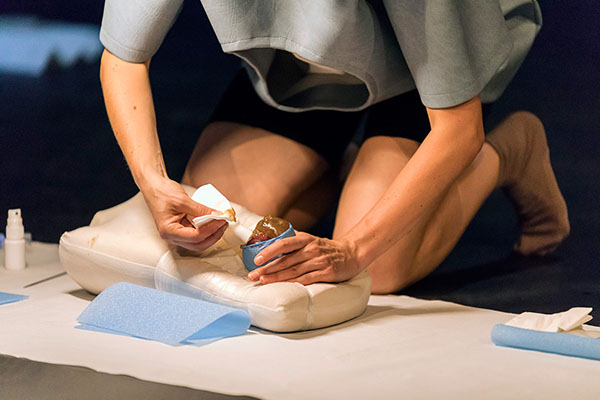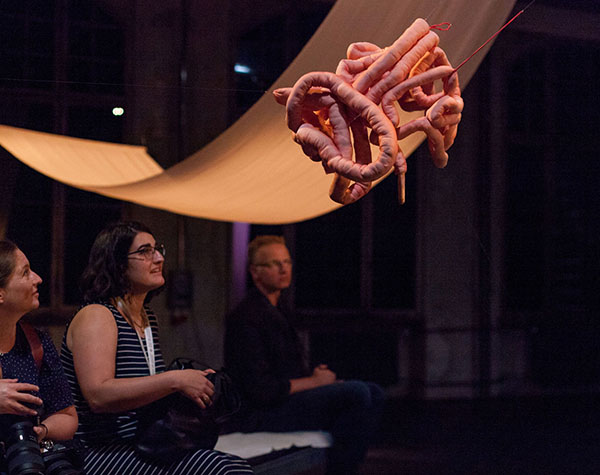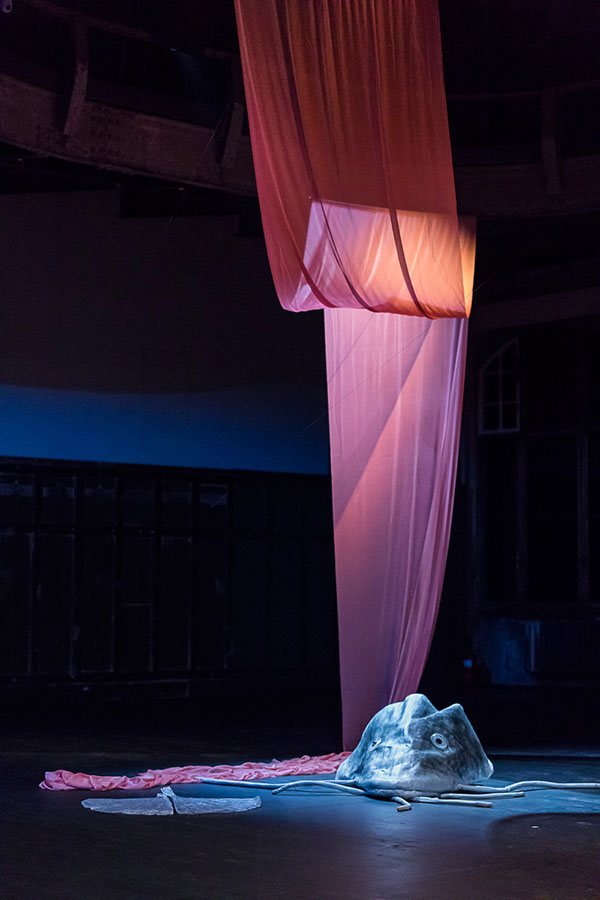 Photos by Dajana Lothert and Anders Lindén.
Choreographed and performed by:
Costume & Scenography:
Light Design:
Co-producers:
Administered by:
Part time co-workers:
Premiere:
Rosalind Goldberg
Sandra Lolax
Stina Nyberg
Ingela Ihrman
Josefin Hinders
Mad House Helsinki, Skogen, Weld
The Artist Cooperative Interim kultur
Tom Engels
Anne Schuh
Ida Arenius
Tiia Kasurinen
March 2nd 2017. Mad House, Helsinki.
Supported by Kulturkontakt Nord, Stockholms Stad, Stockholms Läns Landsting and c.off residency.