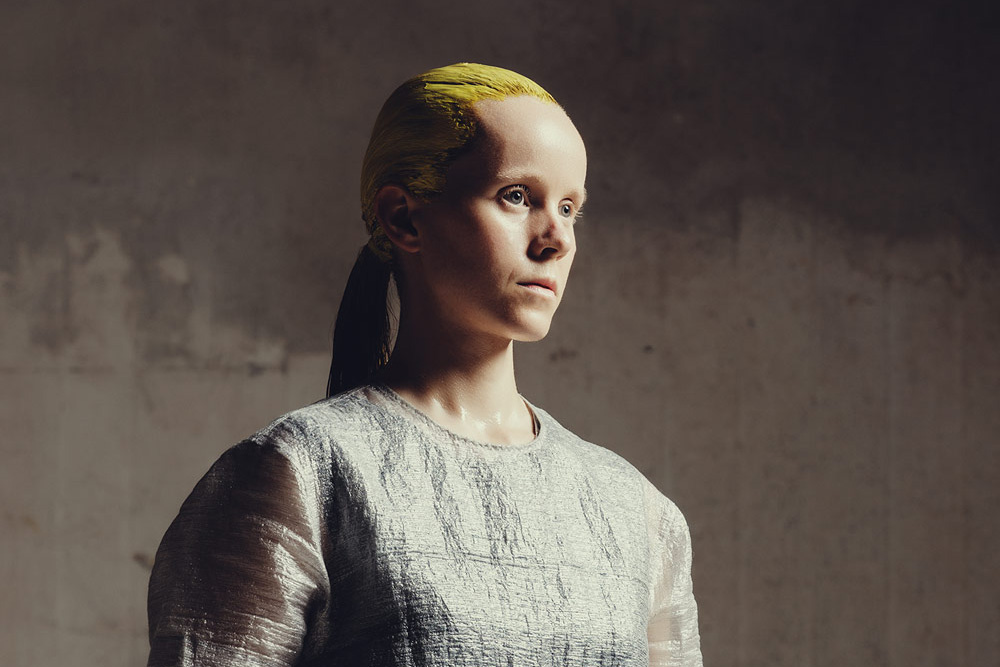 Photo: Anders Lindén
MIT
MIT is a character that acts within a fictional world. Directed by its imagination, MIT is touching, reconstructing, forming, dancing, climbing, tumbling, toppling, crumbling and fighting. MIT is a fictional character, made absolutely real through artificial means.
MIT began with the question of how one – through choreography – can address the force of structures that act upon the body. The idea of reinventing the body, thinking of what it can be, what it can do and what it's capable of, is crucial in MIT. It is literally a reinvention of the body through a system in which one is and acts. In this structure, MIT is acting through perception in relation to its fictional environment. It allows for the appearance of a particular relation to perception, time and action. MIT is interested in the fictionalization of behavior as a way of thinking beyond the body we know.
Photos by Anders Lindén.
MIT premiered at Weld in Stockholm September 25th 2013 and was thereafter shown at Uferstudios in Berlin, Inkonst in Malmö, Impulstanz in Vienna, Skogen in Gothenburg, at the 56th Venice Biennale within the side-track event PPP 72h at Teatro Marinoni, RAS Scene for Samtidsdans in Sandnes.
Concept & Choreography:
Developed with and performed by:
Musical Composition:
Costume:
Dramaturgical advice:
Field recordings:
Premiere:
Rosalind Goldberg
Anne-Mareike Hess
Camilla Vatne Barratt-Due
Alexander Krantz
Sandra Lolax
Cato Langnes
September 25th 2013, Weld Stockholm.